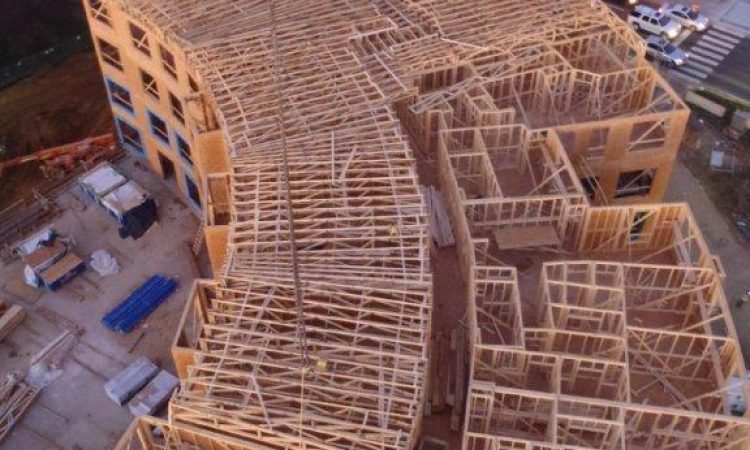 Building Type: Apartments
Location: Arlington, VA
This project features 188 units in 188,000 square feet. The project features a innovative truss design to accommodate the complex floor and roof variations. Designing floor and roof trusses on an arc made this project an example of how pre-con coordination facilitates a complex 4 story apartment structure. A site with extremely limited access and storage capabilities added to the logistic challenge for material deliveries and staging.