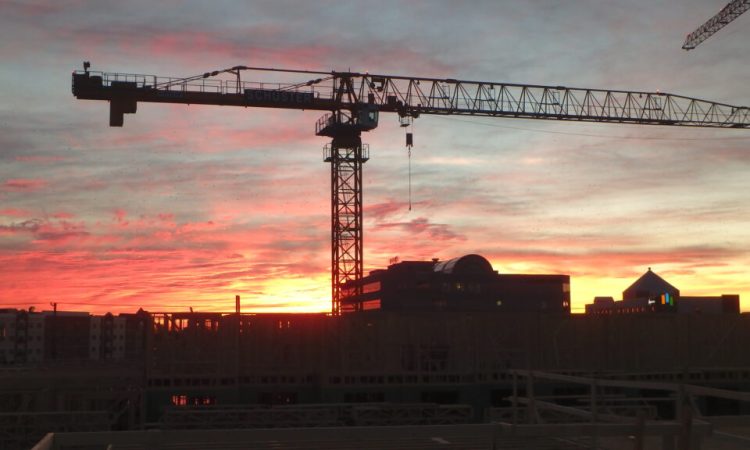 Building Type: Apartments
Location: Alexandria, Virginia
This project features (2) two buildings comprising 323 units in 318,850 square feet. The project is a complex 5 story with lofts apartment structure. Pre-con meetings and webinars have reduced the amount of RFI time and increased overall sub contractor communication leading to a faster and more efficient construction schedule. The site has extremely limited access and storage capabilities. Material delivery and coordination have been challenging. The project features a LP Flameblock Wall System, intricate red-iron steel to wood connections and innovative truss design to accommodate the complex roof variations: flat and loft.